The annual celebration of The International Day of Disabled Persons was proclaimed in 1992, by the United Nations. WHO joins the UN in respecting this day every year. Together they emphasized the importance of securing the rights of people with disabilities so they can contribute equally and effectively to this society along with their fellow citizens.
When is International Day of Disabled Persons celebrated?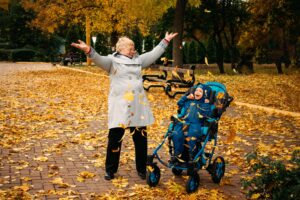 Each year on December 3rd, the World celebrates all people with disabilities. This day is all about supporting the well-being of individuals with disabilities, mobilizing support for critical issues related to the inclusion of these people. Also, to raise awareness about disability issues and promote equality for disabled persons in all areas of society.
Timeline of the disability rights:
Since the mid-19th century, people with disabilities were fighting for the recognition of disability as an aspect of identity, rather than the defining feature of a person. Here's a quick overview of when these rights came into action.
1950 – Widespread systematic forced sterilization of people with disabilities.
1960 – First official Paralympic Games held.
1971 – UN Convention on the Rights of Mentally Retarded Persons.
1975 – UN Convention on the Rights of Disabled Persons.
1981 – International Year of Disabled Persons.
The 1980s-1990s – Significant rise in numbers of disability advocacy and rights organizations worldwide.
1992 -UN proclamation of International Day of People with Disabilities.
2001 – International Classification of ICF (Functioning, Disability, and Health) endorsed by WHO
Impact of COVID -19:
Since COVID came into existence it's been disturbing the normalcy of people's life. Access to healthcare has become difficult due to the risks of getting the virus. This has worsened the situation of people with disabilities, needing to visit the hospitals for their regular checkups or so.
Some of the challenges faced by people with disabilities:
Inability to wear masks due to health conditions: Some individuals might have certain health conditions because of which they are unable to wear masks. For instance, if they are prone to breathing issues, wearing masks can trigger it; intense symptoms relating to a traumatic disorder – feeling panic, have extreme anxiety. So, it's not advisable to wear a mask under these health conditions.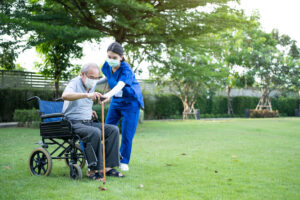 Difficulty in accessing COVID-19 test centers: For those who are housebound or unable to travel by themselves, acquiring safe transportation especially with following all these sanitization rules will be nearly impossible.
Abide by the rule of no supporters when visiting the healthcare: Due to these covid restrictions, people were denied access to healthcare with supporters, and this might have adverse impacts on them.
Social distancing and isolation rules: The most effective rule throughout the pandemic was social distancing, which is quite difficult to follow for the people with certain disabilities who need extra assistance or a caregiver and for those with mental health conditions struggling in isolation.
2021-Theme: Fighting for rights in the post-Covid era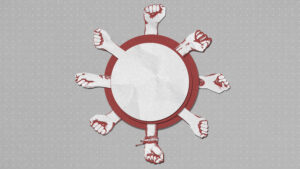 Every individual on this earth has been affected in some way or the other since March 2020, when the pandemic hit. This year, the International Day of Disabled Persons should focus on addressing the fact that people who live with disabilities are among the most affected community amidst the COVID pandemic. The goal is to spread awareness of invisible disabilities and the toll that COVID-19 has taken on people's mental health.
Not A Werbylo User?
There is one more thing that people can do on the International Day of Disabled Persons. Well, we are talking about fundraising. You can raise funds and help disabled people with the help of virtual fundraising platforms such as Werbylo. You do not need to pay any joining fee or monthly fee. The ecosystem on this platform is great and it adds full value to your effort. So, join it now!
Download for FREE now!
Which one is your app store?