Statistics say that almost one in 8 LGBTQ people get unequal treatment from the staff of healthcare. You will be shocked to know that almost 5% of people in this LGBTQ community are suffering from depression. Anyway, we are talking about these figures because here, we will be covering the true significance of Pride Month. This month is all about the promotion of increased visibility, equality, dignity, self-affirmation of lesbian, bisexual, transgender, and gay people. Talking about the word, 'pride', it is opposite to social stigma and shame. It is basically one of the predominant outlooks that actually empower most of the LGBT rights movements.
People in Canada observe this Pride Month in June. They observe this event in order to pay tribute to those people who were involved in Stonewall Riots. Concerts, festivals, and parades go on throughout the month across the globe during this Pride Month. It was in 1969 when the Stonewall riots took place in Manhattan. They were supporting the LGBTQA community. Different communities across the nation hold concerts, celebrations, workshops, and parades. Marches for awareness and civil rights also take place during this event.
This month gives us an opportunity to remember those people who paved the way for the LGBTQA community and we also recognize those people who are still working for them. It is a time to educate people and break down the barriers.
Well, People celebrate Pride Day on 28th June. It is one of the sub-holidays during Pride Month. This day is chosen because, on this day in 1970, the first pride march took place. Well, there are different communities that celebrate Pride Day on different dates throughout this month.
Background of Pride Month
It was on 28th June 1969, people raided a gay club called Stonewall Inn. It is located in Greenwich Village. As a result, the neighborhood residents' staff and bar patrons put themselves in a street riot in Christopher Street. Marsha P. Johnson who was a bisexual, trans, and black woman was one of the leaders of that movement. The movement lasted for six days. Talking about the message of this movement, it was very clear. The protestors of that movement demanded an establishment of a place where LGBT+ people could express themselves freely. They could talk about their sexual orientation without having the fear of arrest.
Love is never wrong.

Melissa Etheridge
Brenda Howard who was a bisexual activist played a very important role in this movement. She is called 'The Mother of Pride'. Brenda actually organized Gay Pride Week and apart from this, she also conducted the Christopher Street Liberation Day Parade. She did it one year after the Stonewall Riots. People now call it New York City Pride March.
It was Bill Clinton, U.S. President who first recognized Pride Month in 2000. It was an official recognition. After Bill Clinton, Barack Obama recognized June as the LGBT Pride Month from 2009 to 2016. Donald Trump also recognized June as Pride Month. He also made a tweet about how his administration would launch an international campaign to decriminalize homosexuality.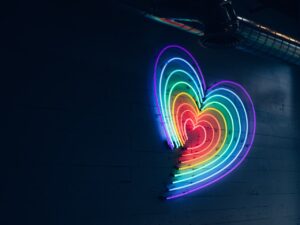 Timeline Of Pride Month
By now, you have understood the important things about Pride Month. Now, we will be talking about the timeline of Pride Month.
1946: It was in 1946 when the first LGBT Organization was set up.
1969: 1969 is very significant because the Stonewall Riots took place in this year.
1970: In 1970, the first official Pride Parade took place.
1978: In 1978, the first Gay Pride Rainbow Flag is flown in San Francisco. The Gay Freedom Day Parade took place on 25th June 1978.
2015: It was on 26th June 2015 when the United States Supreme Court made same-sex marriage legal across all 50 U.S. states.

Understand The Traditions For Pride Month
Understanding the traditions for Pride Month is very important. This event is for everyone. It is the time to embrace the LGBTQ+ community. This month provides an opportunity to understand how these people feel and how they live. The rainbow colour clearly signifies the colourful flavours and activities. These include concerts, workshops, parties, pride parades, rallies, and many more LGBTQ+ events. This is mainly done to attract participants from all over the world.
Love is love… #PrideMonth ..🏳️‍🌈🏳️‍🌈🏳️‍🌈 pic.twitter.com/B8v215LK30

— ㄷㄱ (@badp1usdg) September 2, 2021
How To Celebrate The Pride Month
Hold Rainbow Flag And Participate In Rallies: Well, during Pride Month, the LGBTQ+ community holds various events such as rallies and many more. You can take part in this holding a rainbow flag. Apart from this, you can also join Pride Parade.
Post On Social Networking Platforms: You can use social networking platforms to let people know about the history and significance of this event.

Not A Werbylo User?
Fundraising is another beautiful way to celebrate Pride Month. If you want to do this thing virtually, you can join Werbylo where you do not have to pay for joining charges or monthly charges. It works in the most transparent way and you will get full value from this platform. So, join it now.
Download for FREE now!
Which one is your app store?