Fundraising donation sites are needed to support essential workers. Essential workers are playing an important role to keep society safe. We must admit that COVID-19 has created such a difficult situation where people do not have any option except to stay at home. In such a condition, they are saving the lives of the people. From health Care to delivery service, you will find them everywhere.
You can help needy people through fundraising donation sites. They are putting their lives at risk to keep everyone in the safe zone. Well, the good news is that the COVID-19 vaccine has hit the market and it is being tested now. It is a very effective vaccine and sooner or later, we will definitely see the end of this pandemic situation. Well, it has definitely created a ray of hope but, it does not mean that we should forget our essential workers who worked hard in the wake of the pandemic condition. It is the time when we should show our gratitude to these essential workers.
Always have a willing hand to help someone, you might be the only one that does.

Roy T. Bennett
We at Werbylo believe that we rise by lifting others and this is why we have come up with some best ways through which you can show your gratitude to the essential workers. So, have a look at the points mentioned below:
Show Thankfulness To The Essential Workers By Writing A Letter Or Drawing A Picture
Well, there are so many sectors that delivered essential services amid the difficult situation. Therefore, the list of these workers is really long. You will have to consider nurses, doctors, mailmen, delivery persons, grocery items suppliers, repairmen, garbage collectors, police authorities, agricultural workers, and social workers who worked hard to keep everything in the good shape. Fundraising donation sites are required to show thankfulness.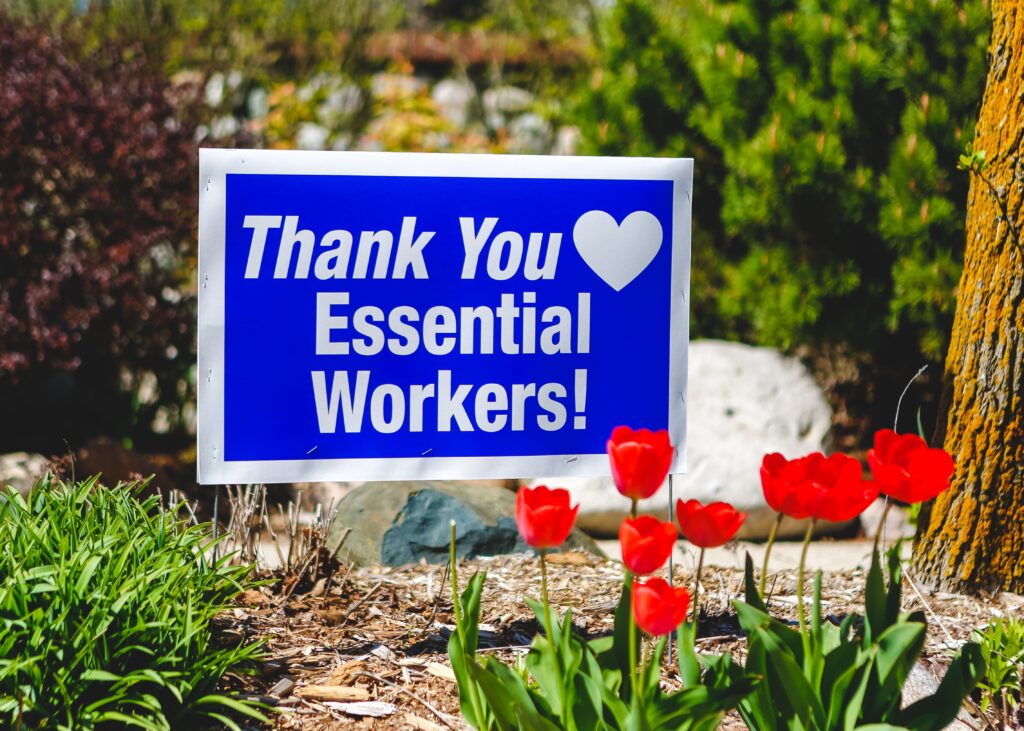 Now, it is your duty to show thankfulness to these workers. You can show it by writing a letter and post it on social networking sites. Or, if you are good at drawing, you can make it more attractive. You can draw a beautiful picture or handmade sign, you can do these things and publish them on social networking platforms. If there is any essential worker living in your neighborhood, you can personally give it. However, don't forget to abide by safety measures while going out. Ultimately, this small gesture from you definitely makes them smile and it will also motivate them.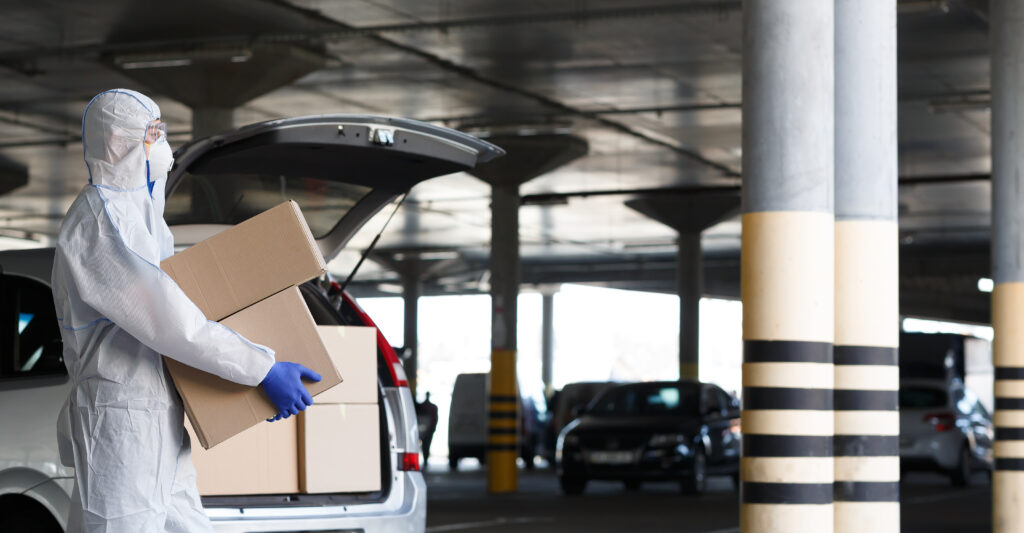 Donate To Any Fundraising Donation Sites To Support The Essential Workers
You can donate to any fundraising donation sites to support the essential workers. Since the arrival of the COVID-19, fundraisers across the world are working hard to make sure that every essential worker has access to proper protective equipment. They have been organizing a fundraising campaign using online fundraising sites so that they can connect to more people. Well, if you want to help these essential workers, you can make a donation to these charity campaigns. A little financial support from your end can help these workers to get face shields, gloves, masks, and other important equipment. You can choose online fundraising donation sites to donate to the organizations. It is one of the safest ways to make a solid contribution as you will not have to leave your house.
Organize Your Own Fundraising Campaign Through Fundraising Donation Sites
Well, you can organize your own fundraising campaign through fundraising donation sites. If you think that you have the potentiality to encourage and inspire your community, you can start your own fundraising campaign. Well, the present condition is not suitable for arranging an offline campaign. Therefore, we will recommend you to use fundraising campaign websites. The best part of using an online platform is that it allows you to extend your reach. As a result, more people will get to know about your fundraising campaign. When it comes to accepting a donation, you will not have to worry as the online fundraising websites can handle everything- from accepting donations to depositing them to your bank account. However, there are certain ways through which you can make your online campaign successful. We have already covered this and so, we suggest you go through that article once.
Send Food To The Local Essential Workers
Well, the essential workers such as doctors, nurses are working 24×7 to keep everyone safe. Amid this situation, if you send them some delicious dishes, it will definitely inspire them. This is one of the best ways through which you can show your thankfulness towards them. However, before sending anything, you will have to tell the management team that you have a plan to deliver food to these essential workers. In addition to this, you must follow all the safety measures while cooking and delivering the food. You can also start a fundraising campaign through which you can get money for this food drive. You can use donor software for small nonprofits to receive a donation from your supporters. In addition to this, you can also send them thank you letters. In such a case, fundraising donation sites will be helpful.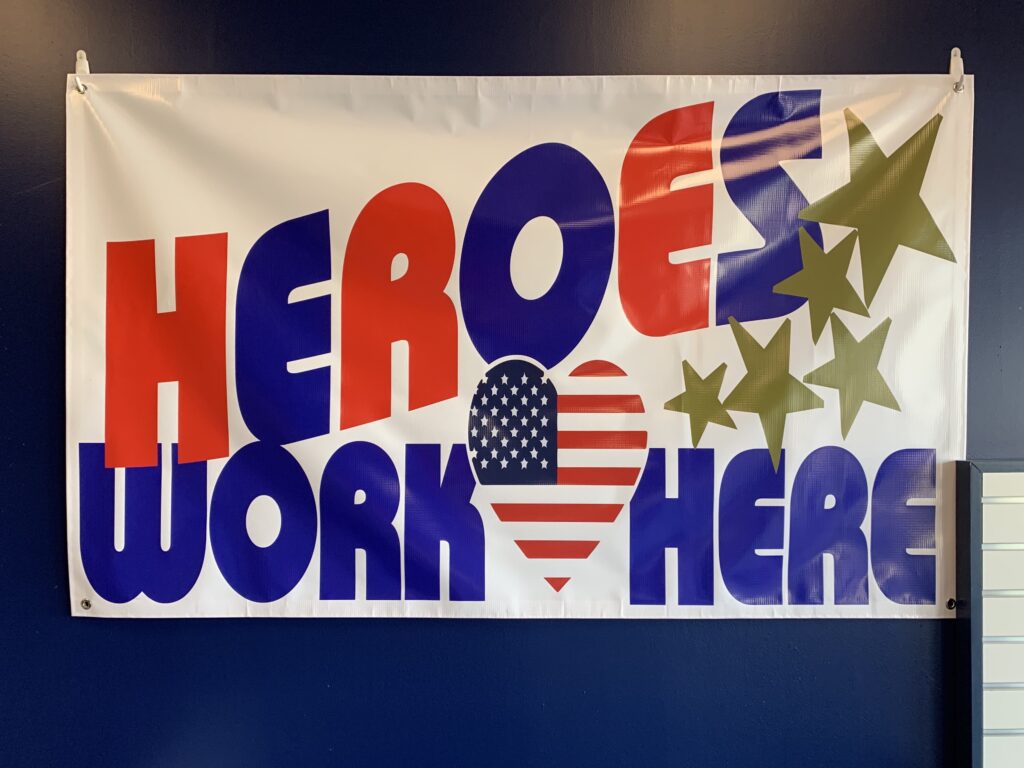 Not A Werbylo User?
As of now, you have understood how you can show gratitude towards the essential workers. Now, if you are looking for fundraising donation sites to start off your online fundraising program, you should visit Werbylo once. This is undoubtedly one of the best online giving platforms and you will not have to pay a single penny for signing up.