There are a few events that are entirely dedicated to men and Men's Health Month is one of them. Every year several countries such as Canada observe the International Men's Health Month in the month of June. It is an international event when people all over the country focus on the health issues of men. It was in 1992 when the Men's Health Network hosted this event for the first time. The core objective of this initiative was to enhance and enrich the wellness and health of men through a large spectrum of educational campaigns and national screening.
A sad soul can be just as lethal as a germ.

John Steinbeck
International Men's Health Month is a kind of annual observance when people aim at raising general awareness about preventable health issues. Apart from this, it is all about the treatment and early detection of diseases that are commonly found among boys and men. During this month, many outreach activities, health education, and health fairs take place. The core focus is to encourage boys, men, and their families to have full control over male health problems with proper care and screenings. Working, doing exercise, and following the right habit are certain things that men can do in order to keep health condition in good shape throughout this month.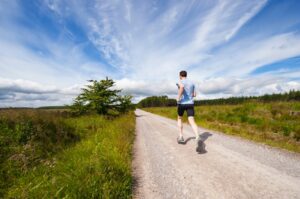 Focus On Men's Health In This International Men's Health Month
One of the core objectives of International Men's Health Month is to focus on the improvement of Men's health. Senior men should brush up on their health facts. They should listen to their body and along with this; aged people should give more preference to regular body check-ups. It gives you a longer life and along with this, you can make the quality of life better. If you are not feeling sick, you should still visit the doctor on a routine basis and apart from this, you need to schedule annual exams. There are certain screening tests that you need to do to monitor the condition of your health. These are added below:
STD
Lipid disorders
Diabetes mellitus
Depression
Colorectal cancer
Blood pressure
Abdominal aortic aneurysm
As of now, we are talking about a general health condition. Well, if you feel sick, you should get in touch with your doctor immediately. According to a survey, almost 40% of men say that they do not go for instant medical help if they feel sick. Almost 17% of men say that they would wait one more week. This is not good at all. In this International Men's Health Month, we should let them know that health is a very precious wealth and it is their responsibility to keep it in proper condition. If men feel sick, they should go for medical care immediately. It can make a significant difference between death and life.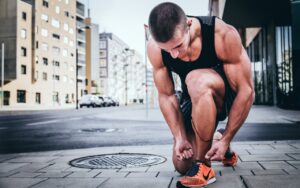 Medications And Healthy Eating
As we are covering the importance of International Men's Health Month, we need to highlight the importance of medications and healthy eating. Yes, if we talk about aged people, they need a special dietary need. People who crossed the late adulthood stage need to add vitamin D-rich foods to their diet. Apart from this, they should do at least 30 minutes of regular exercise thrice a week.
Almost 50% of men in America who crossed 65 are suffering from skin cancer. Therefore, it is very important that men should start using sunscreen properly. They should avoid the peak sun hours that last between 10 a.m. and 4 p.m. Men should also focus on taking vaccines and inoculations. They need recommended shots for pneumonia, flu, and diphtheria. Moreover, the present pandemic situation has made the scenario for men. There are men who are involved in field works; they need to work in a public place. Amid this situation, those men need to take extra precautions. They should also take the COVID-19 vaccine shots.
Here are the top 10 states where prostate cancer deaths are the highest: https://t.co/0eqN0bIjCZ #PCAM21 #ProstateCancer #ProstateHealth

— Men's Health Month (@menshealthmonth) September 2, 2021
How To Observe International Men's Health Month
There are some effective ways through which one can observe International Men's Health Month.
Share Useful Posts: During this International Men's Health Month, you should focus on sharing useful posts on social networking platforms. Yes, as an individual, if you want to observe this month efficiently, you can let men know about health facts, healthy diets, and many more useful things.
Set Goals: Well, you can set some personal goals for yourself. Yes, you can focus on doing exercise at least thrice a week during this month. Moreover, you can only eat vegetables throughout this month. Apart from this, you can go for regular check-ups.
Participate In Events: There are many non-profit organizations that conduct various events throughout International Men's Health Month. As an individual, you can participate in these events.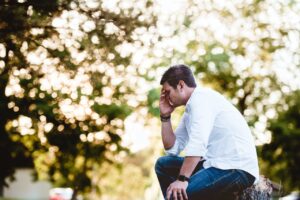 Not A Werbylo User?
Fundraising is another activity that you can do in International Men's Health Month. You can do it virtually with the help of Werbylo. There are no joining fees, hidden fees, and monthly fees. The core message of this platform is 'We Rise by Lifting Others. So, do not only wait; join this platform in this International Men's Health Month.
Download for FREE now!
Which one is your app store?