Who does not want to have a healthy life? But, if you are diagnosed with a rare disease, what will you dodo? Well, this is where society comes into play; people should educate others about that rare condition so that people living with those diseases do not face many complications. Here, we will be talking about International CDKL5 Awareness Month. Yes, talking about CDKL5, it is a kind of rare and complicated neurodevelopmental condition. If we highlight the key characteristics, people living with this rare condition suffer from developmental challenges, low muscle tone, and early-onset epilepsy. It is also called seizures.
People all over the nation observe the International CDKL5 Awareness Day on 17th June. This month is called International CDKL5 Awareness Month. It was the International Foundation for CDKL5 Research that organized the International CDKL5 Awareness Month for the first time. The main goal of this month is to spread awareness about this disorder among general people. If you are wondering why this day is selected, well, we have explained it below.
Healthy citizens are the greatest asset any country can have.Winston Churchill
It was on 17th June 1997 when Glyn Boltwood, son of Leita died due to this disorder. In order to honor the life of Leita's son, this day is selected. Well, Leita is one of the founding members of the International Foundation for CDKL5 Research. All of her children are affected by this disorder. Talking about the official ribbon colour of this awareness event, well, this is lime green. People on this awareness month put on a lime green ribbon to spread awareness.
Know More About CDKL5 In This International CDKL5 Awareness Month
Well, one must understand that CDKL5 is a kind of neurodevelopmental condition that is very rare. People have various developmental challenges, muscle tone, and many more. Talking about other common symptoms, includes trouble with swallowing or feeding, sleep disturbances, vision problems, reflux, impaired growth, and many more. Variants in the CDKL5 gene cause this disorder. CDKL5 refers to the cyclin-dependent kinase gene. It is a very vital enzyme that plays a significant role in the function and development of the brain. There are various disease-causing variants that can be seen in the CDKL5 gene. It includes deletions or truncations and missense variants.
Symptoms Of CDKL5 Disorder
The symptoms of CDKL5 disorder are as follows:
Early-onset epilepsy
Impaired fine motor skills. The person living with the disorder cannot grasp things properly.
Impaired gross motor skills. The person having this disorder faces difficulties in walking.
Intellectual disability and global developmental delays
Impaired social skills, communication, and language
Autistic features
Very poor muscle tone
Poor visual fixation and eye contract
Swallowing and feeding difficulties
Sleep abnormalities
Gastrointestinal reflux. In general terms, it is another form of constipation.
Restriction in growth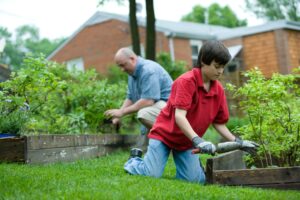 Unfortunately, there is no proper treatment for this disease. However, if the patient gets proper therapy, symptoms can get reduced. In this International CDKL5 Awareness Month, we will be talking about those therapies.
Augmentative communication
Vision therapy
Physical therapy
Speech therapy
Occupational therapy
Children suffering from swallowing and feeding disorders can go through the following therapies to get positive results:
Gastrostomy tubes
Thickening of liquids
Feeding therapy
The entire month of June is CDKL5 Awareness Month and today is #CDKL5 Awareness Day! Listen and learn as our Director of Patient Operations and Project Manager for AllStripes' CDKL5 research program shares about this rare condition. @CDKL5USA pic.twitter.com/SmY2WRCRtk

— AllStripes (@_allstripes) June 17, 2021
One needs proper medications for the right management of constipation or reflux. Children having sleep and behavioral disturbances also need proper treatment. They need the right medications to deal with this problem. Moreover, the patients having this order also suffer from breathing problem. They also need the right type of treatment.
Know How You Can Cope As A Parent In This International CDKL5 Awareness Month
Well, as a parent, if you see that your kid has CDKL5 disorder, it will not be a pleasing moment for you. Anyway, International Foundation for CDKL5 Research has come up with certain ways through which the parents can cope up with this situation. We have added these below:
It is okay to feel sad amid this condition. It is a part of healing. Therefore, you should not suppress your feelings.
You should always surround yourself with positive as well as supportive people.
The parents should never hesitate to ask for help from communities. There are organizations that are working for this.
You should not forget to celebrate the small accomplishments of your children living with this disorder.
The parents should be honest about their feelings and you should share them with your friends, and relatives.
How To Observe International CDKL5 Awareness Month
There are ways through which one can observe the International CDKL5 Awareness Month. Here, we will let you know about this.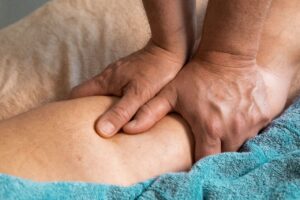 You can use online social media platforms to reach a large number of people. Yes, you can share useful posts about this CDKL5 disorder during the International CDKL5 Awareness Month.
You can inspire your relatives and friends to come forward for helping people living in this difficult situation.
Not A Werbylo User?
Well, Werbylo can help you in conducting a fundraising campaign. If you have interested in this activity, you can certainly do this. Moreover, there is no joining fee, monthly fee, and hidden fee. It adds complete value to your work. So, hurry up; join Werbylo now.
Download for FREE now!
Which one is your app store?